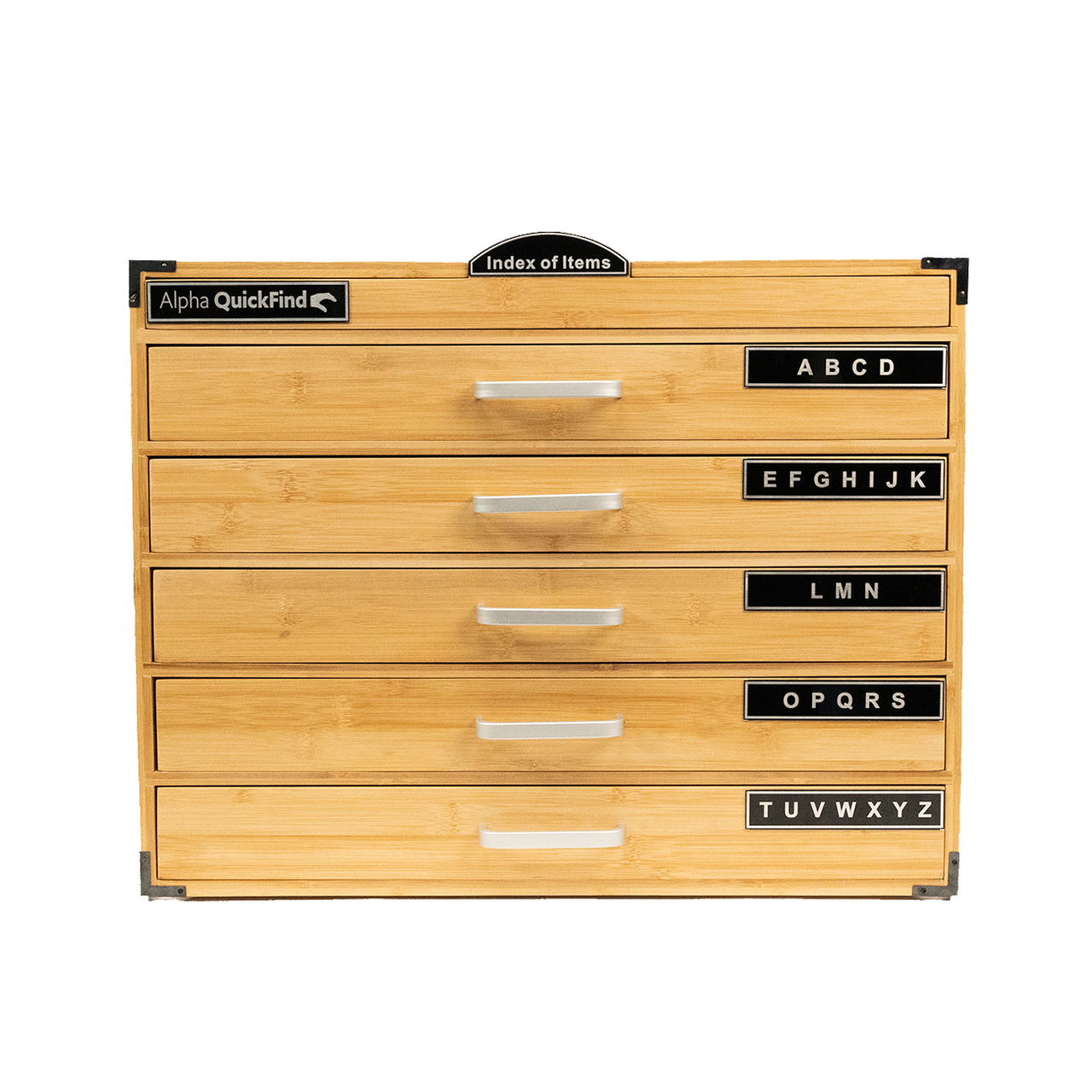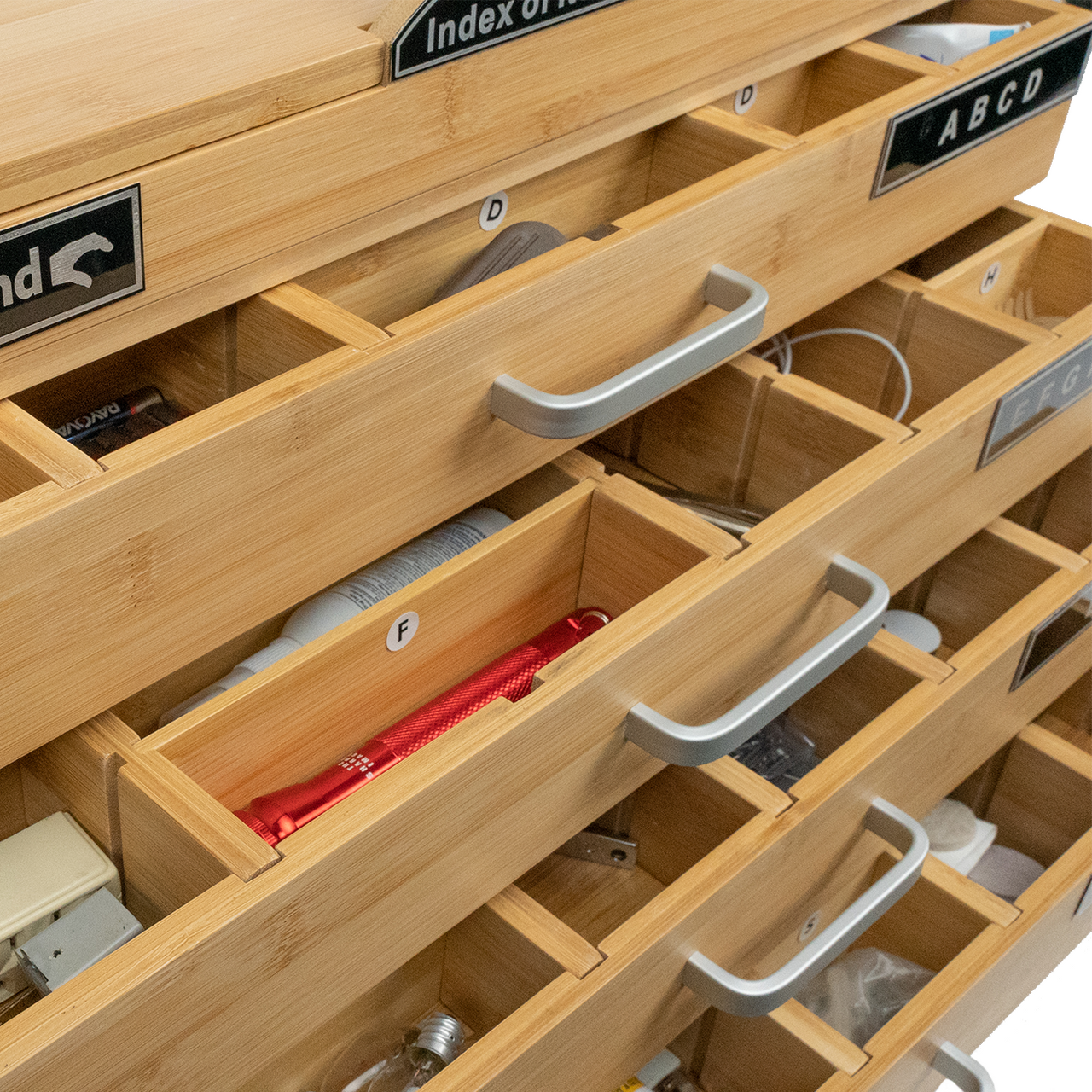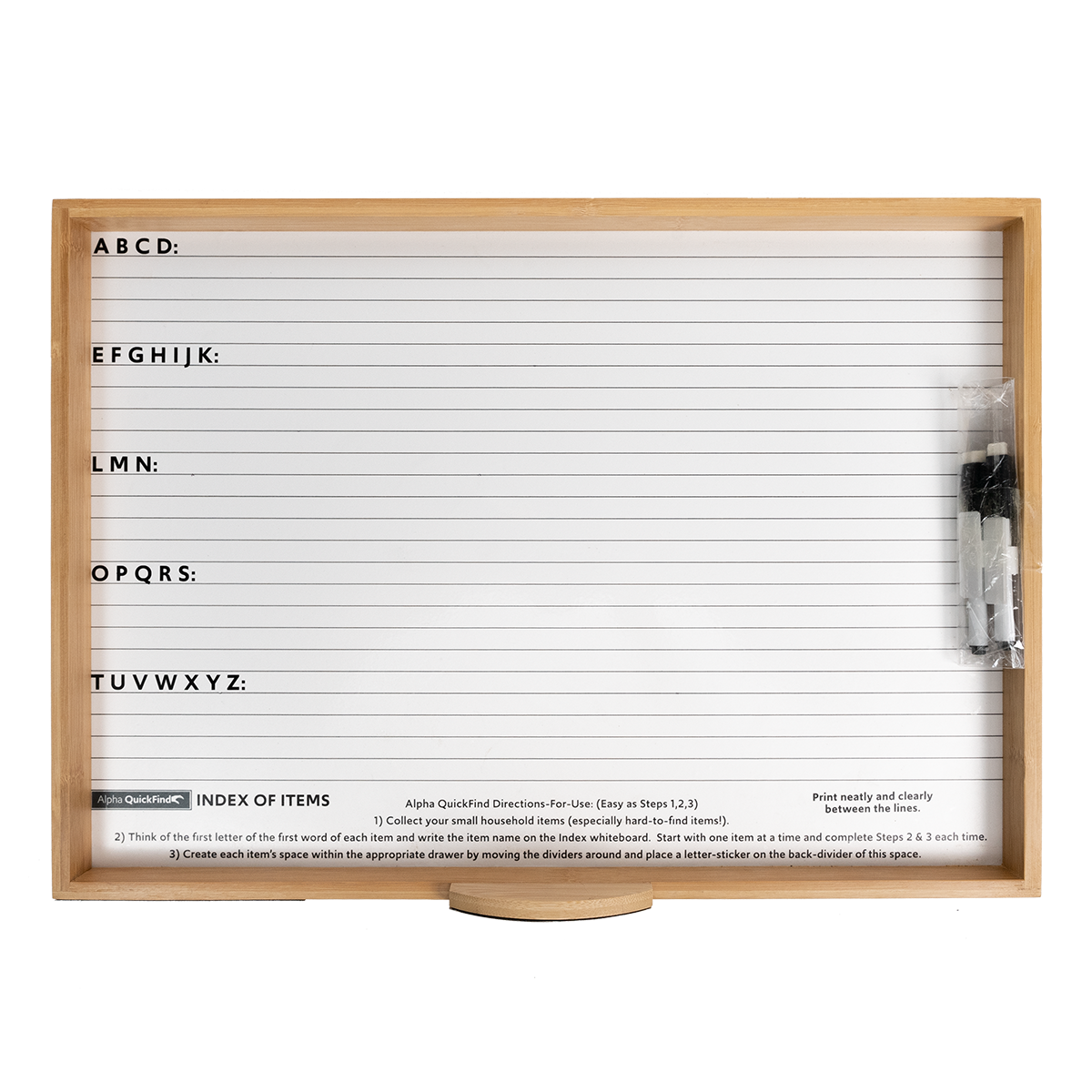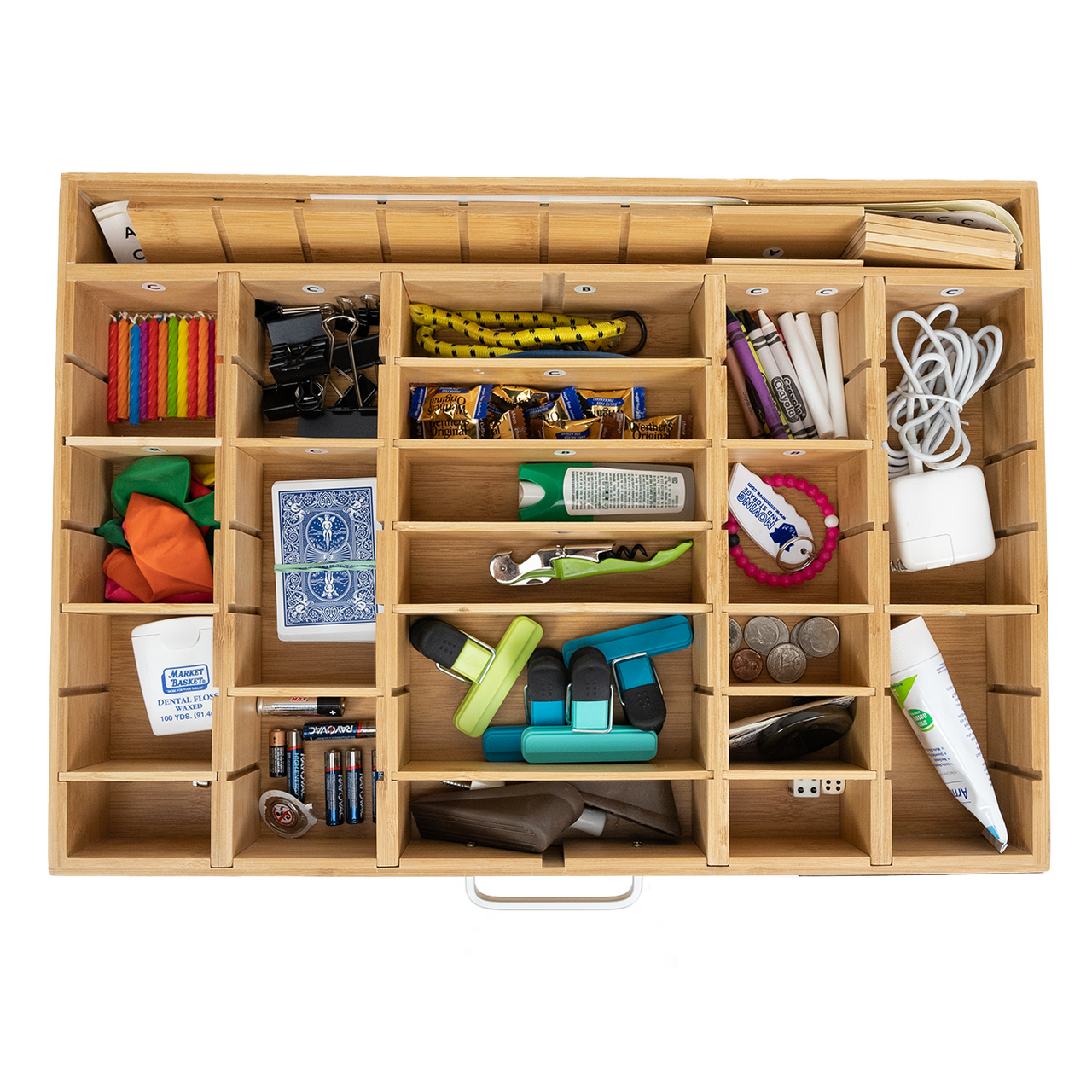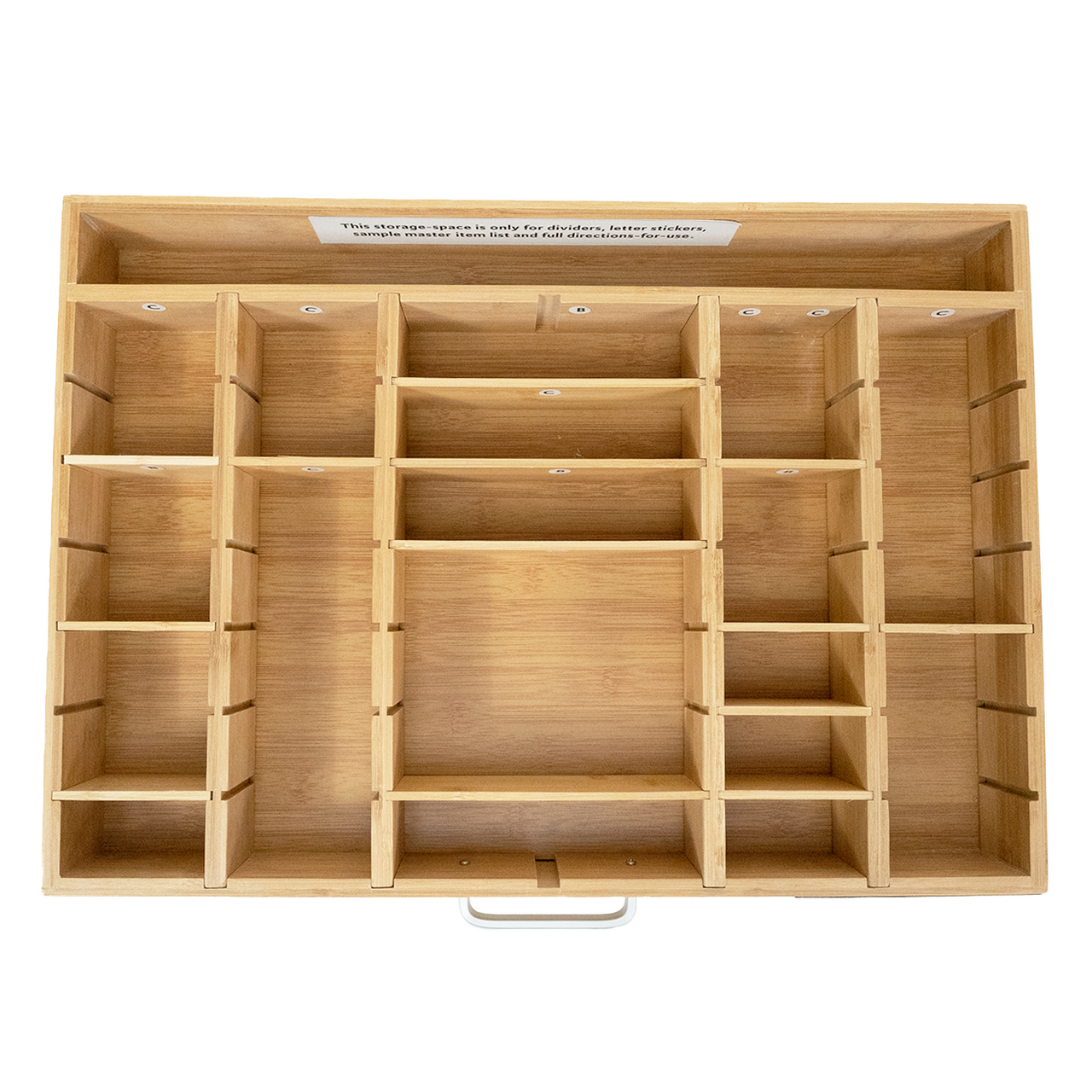 Super Happy!
This is a great quality product. Very well thought out and super solid. One of my favorite features is a back compartment in each drawer to hold the spare dividers. The second most notable features is the high general quality of the AlphaquickFind. I'm very fussy and I am super happy with this.
*shiny object* Hello my ADD Friends!
I bought this as a gift to myself for finally finding a new place to call home.
I had a feeling that it would help my ADD brain keep track of the 5+ tape measures, 4+ nail clippers for my cat, ink for my favorite pens, and all the little things that don't have a home even in a junk drawer.
I'm SO glad I took that chance. It's more than I hoped for and it's so customizable that you aren't constrained by someone else's idea of how you should categorize something. That means because I place an item where I think it should go, that's how I'm going to remember where it is and plus the handy guide is there as a reminder and I love the encouragement to list it in multiple places if it fits in several categories.
Getting it just as I moved it is such a blessing because as I'm unpacking and finding things I'm able to pull them aside and at the end of the day or the next morning take 5 or 10 minutes to update my treasure box and that way I'm not stoping unpacking every 5 minutes - plus it's beautifully made and looks like a modern antique - it's the kind of thing you'd hunt for in an antique shop and woudny come with all of the accessories to organize with. 10/10 especially for anyone with ADD/Not Neurotypical.
Lessons for me and my seven year old
Seven decades of living with junk drawers. Most things never make it back to a junk drawer. they end up maybe in another junk drawer. Not with the Alpha Quick find, me and my seven year old son are having lots of fun. Even when I'm not looking, he's putting little scraps of paper under the letter P, of course. He stores lots of his own stuff in there. It's helping him get organized in his brain and definitely organizing my brain as well. It's a fun little project and, very worthwhile and yeah, no more junk drawers. Woo hoo!
Membership badge storage
We purchased the Alpha QuickFind cabinet and stand for the best way to corral and organize the name tags of our congregational members.See the attached photos of the before (yuk) and the after (yea!).
We had searched for a product that would solve our unique situation and we could not be happier.
Best way to store small items
Easy-to-use, easy-to-set-up! Keeps me organized because everything is organized by the alphabet!