Do You Have One or More Unorganized Junk Drawers in Your Home?
AQF is The One Organization Cabinet for all of Your Small Household Items!
Shop Now
Organize the Easy Way
Find your miscellaneous small items every single day and save lots of time and frustration in locating them
Shop Now
The Alpha QuickFind™ Comes Complete with a Pre-Thought-Out, All-In-One System to Help You Organize Better
Shop Now
Today's organizers on the market are unorganized!
Don't just fill today's organizers with your items and create another Junk Drawer in your house. Organize your small household items with the Alpha QuickFind™ all-in-one organization system TODAY.  Bring THE END TO JUNK DRAWERS in your house because now everything will have its own place with the Alpha QuickFind™ unique organization system!!  Just take it out of the box and organize your items - no tools required!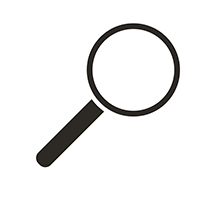 For Items that Get Moved Around
Sometimes we can't find items because others use them and they don't know where to "put them back".  So, we tend to go out and buy new items only to find them a day later, what a waste of time and money. With Alpha QuickFind™ you will no longer spend your time looking for your random household items.  You will put your hands on your items just when you need them!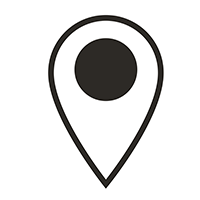 For Items that are Not Used Often
How many times a year do you use your cake candles or an air-pin to blow up a basketball, as examples? Maybe a couple of times a year? AQF™ is the perfect central place for these items to hibernate, in the place they belong for easy retrieval when you need them. See our example "Sample Index of Items" included with the product as examples of small items that will always be easy to find for you. Moreover, AQF™ allows you to easily customize the AQF™ to be for your own specific items!
For Items Used Often with No Designated Place to be Kept
With AQF™ you will now have a designated, central, predetermined alphabetical "bamboo cabinet" for all your random household items. With all your small household items in one central place, you will know exactly where to go when you need something.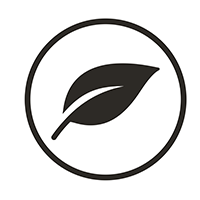 ECO-Friendly
This bamboo organizer is a very attractive, central piece in your house, located in a convenient place to be able to always easily retrieve your items as soon as they are needed. Bamboo is 100% sustainable, durable, water-resistant, and has a neutral light wood color that will look great in any home.
Alpha QuickFind™ is a fully patented product
At AQF™ We Say:
"Don't lose your mind, buy
the Alpha QuickFind™!"
Testimonials
Here is what customers are saying about the Alpha QuickFind
"I am so happy that I made this purchase! I love being able to find anything within a few seconds. I always know where my keys, my favorite pen, chargers, post-it notes, and so many other small office or personal items are. I have saved time by having everything at my fingertips, and I have saved time and money by not having to purchase items that I already have but cannot find."
MONICA C. - MILTON, MA
"If you struggle with locating household bits and bobs then this is a product for you! The Alpha QuickFind is a life changing product for folks who struggle with finding those little miscellaneous household items like batteries, scissors or glasses cleaner. The Alpha QuickFind provides a central home for all these random items that often don't have a designated home and are hard to locate when they are needed. It also helps all the different members of the family know where to find things and most importantly be able to put them away when they are finished!"
CAITLIN - RECREATE SPACE

"The Alpha QuickFind takes the guesswork out of setting up an organizing system for all the little household items that wind up in your junk drawer. Simply arrange the compartments to fit your stuff, put everything in alphabetical order, and list the items on the pull-out dry-erase board. Done!

As a Certified Professional Organizer®, I know that labels are more than just a pretty finishing touch on an organizing project. Labels ensure that the entire household can find what they need and -- more importantly -- can put things back where they go. The Alpha QuickFind takes labeling to the next level with the alphabetized drawer system and the pull-out dry-erase board. Now no one in the family has an excuse for not knowing where the scissors are and for not putting them back in the drawer!"
KATE BOSCH - PROFESSIONAL ORGANIZER



Sample Index of Items
AQF Directions
Here is a Summary of the Benefits of the AQF™ for You:
Save Time looking for many items
Save Frustration in looking for many items
If you need an item right away – it is "in its place!!"
Now people know where each item belongs
Gratification to know in advance where all of your small items are located
In replenishing items it is now easy to know, BEFORE you run out of them
Stop buying items you know you already have, but you don't know where they are
Take away the uncertainty and just make life easier with one central place for all your small items
This is the only: ORGANIZED ORGANIZER